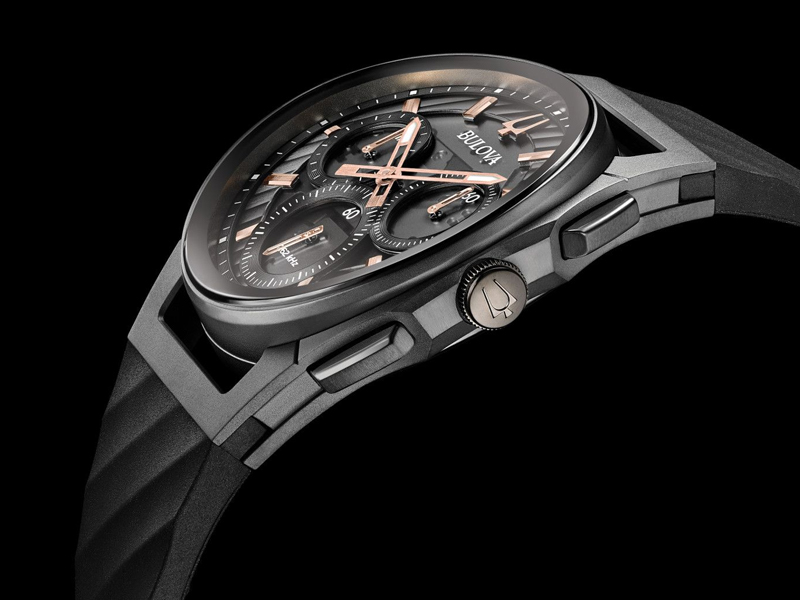 Bulova Watches: A Groundbreaking History of Craftsmanship
Bulova Watches have a storied history of combining innovative designs with extraordinary precision and masterful craftsmanship. From developing the world's first fully electronic watch with tuning fork technology to landing the first timepiece on the moon, Bulova has always been ahead of the curve. Today, they continue to deliver timeless classic models and push the envelope with industry changing models and innovative designs that include breakthroughs in precision and the world's first curved chronograph movement. In their own words, the Bulova team explains what contributes to their trailblazing culture. "Bulova is driven by the same core principles of craftsmanship, innovation, and technology that guided our visionary founder over 140 years ago. Much like Joseph Bulova himself, we set our own standards and create our own rules – breaking boundaries along the way to deliver the exceptional."
At Elliott's Jewelers, we admire and respect the ambition as well as the standout quality of their timepieces. We strive to bring the top brands of watches and the most coveted product lines to our customers, and Buvola's extraordinary catalogue exceeds those qualifications. We're proud to carry Bulova watches and encourage you to see them for yourself in person. The quality and craftsmanship is evident upon first glance. Visit the store today to explore our collection of Bulova watches and a massive selection of quality jewelry.
ABOUT ELLIOTT'S JEWELERS
At Elliott's Jewelers, we cater to all tastes and preferences with our vast collection of classic jewelry, modern pieces, and even combinations of both styles. Our staff also provides expert jewelry repair to restore your cherished pieces back to prime condition. And if you ever have any questions, our friendly assistants are happy to help!
 For more information, contact:
Elliott's Jewelers
Servicing The Fitchburg Community Since The 1930's
BUSINESS HOURS
Mon: Closed
Tues: 9:00 AM – 5:00 PM
Wed: 9:00 AM – 5:00 PM
Thurs: 9:00 AM – 7:00 PM
Fri: 9:00 AM – 5:00 PM
Sat: 9:00 AM – 2:00 PM
Sun: Closed
[email protected]