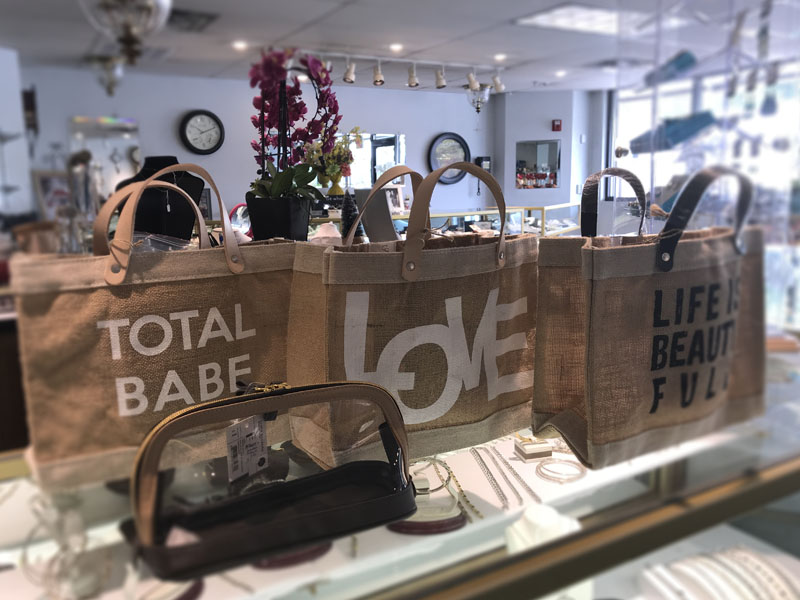 Introducing Santa Barbara Design Studio Handbags
Since 1976, Santa Barbara Design Studio has been creating fashionable, unique, and durable handbags with the idea in mind that everyone should take a chance and experience something new and different. Their eclectic collections encourage personal style with pops of color, art, and personality. Their designs bring together inspiration from around the world to introduce products that speak to everyone's personal style as well as ongoing trends.
At Elliott's Jewelers, we proudly carry a large selection of various Santa Barbara Design Studio handbags, pouches, totes, canvas bags and more! Their eclectic styles and bold fashion statements make for a unique accent to anyone's look or particular sense of style. No matter what style or aesthetic you are looking to create, we carry a wide variety of options from Santa Barbara Design Studio that will suit your functional needs and turn heads in the process.
ABOUT ELLIOTT'S JEWELERS
At Elliott's Jewelers, we cater to all tastes and preferences with our vast collection of classic jewelry, modern pieces, and even combinations of both styles. Our staff also provides expert jewelry repair to restore your cherished pieces back to prime condition. And if you ever have any questions, our friendly assistants are happy to help!
 For more information, contact:
Elliott's Jewelers
Servicing The Fitchburg Community Since The 1930's
BUSINESS HOURS
Mon: Closed
Tues: 9:00 AM – 5:00 PM
Wed: 9:00 AM – 5:00 PM
Thurs: 9:00 AM – 7:30 PM
Fri: 9:00 AM – 5:00 PM
Sat: 9:00 AM – 2:30 PM
Sun: Closed
[email protected]