Guiding You To The Perfect Diamond
At Elliott's Jewelers, our on-site experts evaluate a diamond based on the "4C's" of Cut, Clarity, Color, and Carat Weight. This means that a diamonds value is based off of the quality of its cut, the presence of inclusions or blemishes, and its weight in carats (1 carat per 200mg).
Our expert on-site jewelers will guide you through the process of selecting the perfect diamond for your chosen setting. All while thoroughly explaining the 4C's to you along the way to ensure you are making the most informed choice possible
A Band To Complement Every Style
We carry 14 and 10 karat gold, platinum, palladium, sterling silver, and alternative metals
A Perfect Setting For The Perfect Diamond
There are a plethora of different styles, designs, and configurations of engagement rings today, and the choice can become overwhelming! Let the team at Elliott's Jewelers assist you in selecting an astonishing piece that is sure to be cherished forever.
More Designs At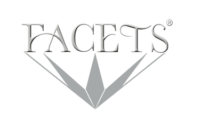 Contact Us Today
WE'RE HAPPY TO ANSWER ANY QUESTIONS YOU HAVE REGARDING OUR INVENTORY OR SERVICES. YOU CAN FILL OUT OUR CONTACT FORM OR CALL TODAY FOR A QUICK AND EASY ANSWER.