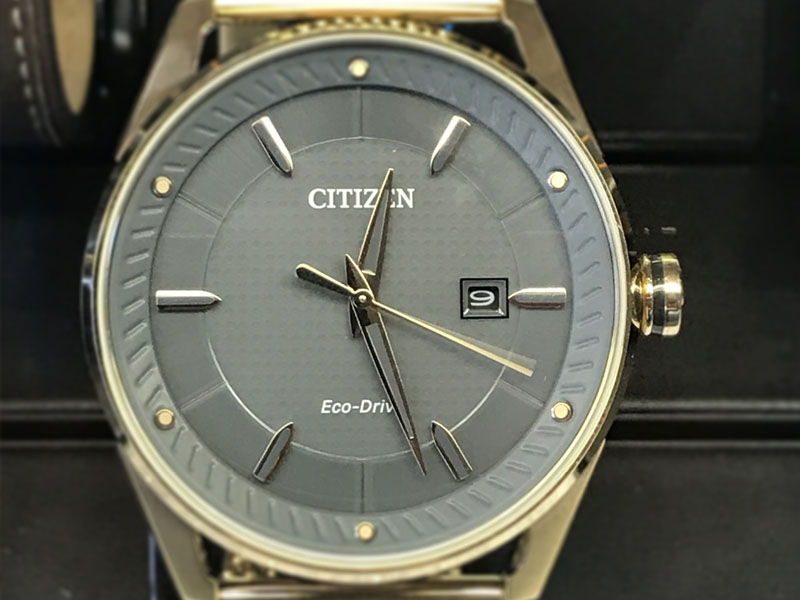 Impress The Room With A Citizen® Watch
Elliott's Jewelers is proud to carry a wide selection of Citizen® watches with options to fit every style. A Citizen® is more than just a status symbol watch, they are well-known for their unyielding commitment to high standards of quality, reliability, and product innovation – an aspect which makes them a timeless classic.
There are nearly endless amounts of styles to choose from, with options ranging from classic metal-banded to leather-banded designs, and even more sleek contemporary looks. Collections aren't simply limited to stylish timepieces either, Citizen® has lines of watches which include dates, multiple timezone settings, and even dive watches! When it comes to making a statement the whole room will notice and pairing it with functionality and timeless styles, there is no better choice than a Citizen® watch. Come in to Elliott's Jewelers and browse our extensive selection of Citizen® watches with styles that span a wide variety of different collections.
ABOUT ELLIOTT'S JEWELERS
At Elliott's Jewelers, we cater to all tastes and preferences with our vast collection of classic jewelry, modern pieces, and even combinations of both styles. Our staff also provides expert jewelry repair to restore your cherished pieces back to prime condition. And if you ever have any questions, our friendly assistants are happy to help!
 For more information, contact:
Elliott's Jewelers
Servicing The Fitchburg Community Since The 1930's
BUSINESS HOURS
Mon: Closed
Tues: 9:00 AM – 5:00 PM
Wed: 9:00 AM – 5:00 PM
Thurs: 9:00 AM – 7:30 PM
Fri: 9:00 AM – 5:00 PM
Sat: 9:00 AM – 2:30 PM
Sun: Closed
elliottsjewelers17@gmail.com
Contact Us Today
WE'RE HAPPY TO ANSWER ANY QUESTIONS YOU HAVE REGARDING OUR INVENTORY OR SERVICES. YOU CAN FILL OUT OUR CONTACT FORM OR CALL TODAY FOR A QUICK AND EASY ANSWER.