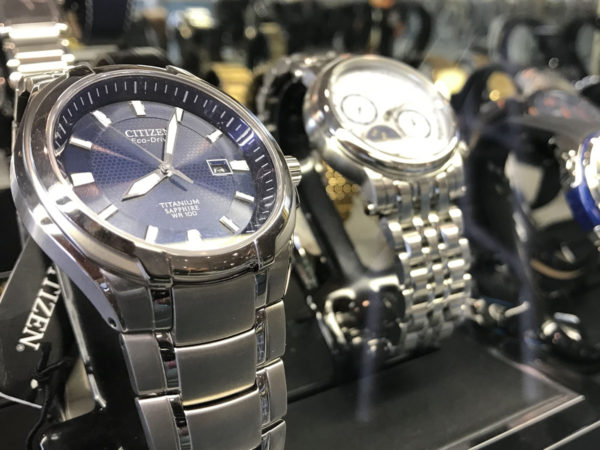 Complete Your Look With The Right Timepiece
No matter the occasion, a proper watch can bring an entire look together. In today's world, some consider the wristwatch's necessity to be on the decline due to the rise of smartphones. However, watches still carry weight as an essential accessory item to complete or accent a modern outfit. Watches can communicate a lot about the wearer's personality. For those that prefer a bit of high-status form of expression on their wrist, a watch can be an understated, timeless and incredibly versatile accessory.
The choice of watch is typically intrinsically connected to a person's style and identity. Some choose styles with flashy dials and cases, showcasing a certain status or a dominant presence. Others choose minimalist styles built for comfort and utilitarian usage. There are also watches made to suit a specific purpose such as dive watches! No matter what your reason is for selecting a quality watch, our staff can guide you to the perfect fit for your sense of style, the intent of use, and even heirloom purposes.
ABOUT ELLIOTT'S JEWELERS
At Elliott's Jewelers, we cater to all tastes and preferences with our vast collection of classic jewelry, watches, and modern pieces. Our staff also provides expert jewelry repair to restore your cherished pieces back to prime condition. And if you ever have any questions, our friendly assistants are happy to help!
 For more information, contact:
Elliott's Jewelers
Servicing The Fitchburg Community Since The 1930's
BUSINESS HOURS
Mon: Closed
Tues: 9:00 AM – 5:00 PM
Wed: 9:00 AM – 5:00 PM
Thurs: 9:00 AM – 7:30 PM
Fri: 9:00 AM – 5:00 PM
Sat: 9:00 AM – 2:30 PM
Sun: Closed
[email protected]