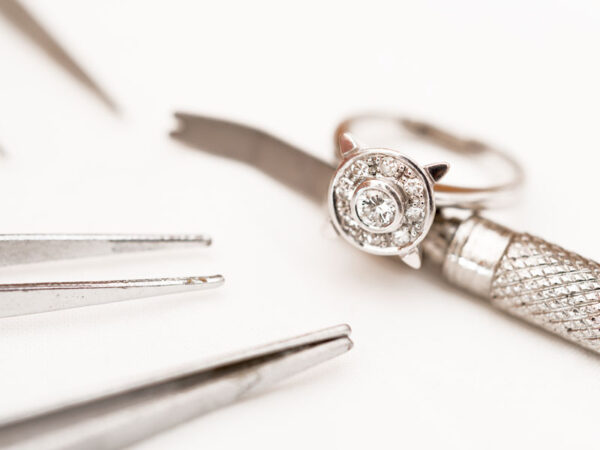 An International Leader In Wholesale Jewelry Manufacturing & Supply
Stuller, Inc. was established in 1970 in Louisiana, and since its inception, it has quickly risen to an international-level wholesale manufacturer and distributor of high-quality jewelry collections. Above all, Stuller owes much of their standing today with bringing a focus on the customer experience to the forefront of their strategy — something that most industry distributors struggle with.
Since 1970, Stuller has been a leading jewelry manufacturer and distributor with a primary focus on providing quality products and following up with top-notch customer service. As a local jeweler, Elliott's Jewelers is proud to carry Stuller products and embodies the same focus on providing our local area customers with the quality products and services they deserve.
Stuller provides a wide variety of products including rings, bracelets, necklaces and more — many of which also have customization options available as well. With so many options, it is our team's responsibility to help guide you through the process of selecting the perfect piece from our available collections, or working with you to create a custom piece from Stuller's wide array of customizable options.
ABOUT ELLIOTT'S JEWELERS
At Elliott's Jewelers, we cater to all tastes and preferences with our vast collection of classic jewelry, modern pieces, and even combinations of both styles. Our staff also provides expert jewelry repair to restore your cherished pieces back to prime condition. And if you ever have any questions, our friendly assistants are happy to help!
 For more information, contact:
Elliott's Jewelers
Servicing The Fitchburg Community Since The 1930's
BUSINESS HOURS
Mon: Closed
Tues: 9:00 AM – 5:00 PM
Wed: 9:00 AM – 5:00 PM
Thurs: 9:00 AM – 7:30 PM
Fri: 9:00 AM – 5:00 PM
Sat: 9:00 AM – 2:30 PM
Sun: Closed
elliottsjewelers17@gmail.com